Product Description
Lagerstroemia indica, the crape myrtle  is a species of flowering plant in the genus Lagerstroemia of the family Lythraceae..It is an often multi-stemmed, deciduous tree with a wide spreading, flat topped, rounded, or even spike shaped open habit. The tree is a popular nesting shrub for songbirds and wrens.
Package & Loading
Medium:  soil
Package: In nude
Prepare time: two weeks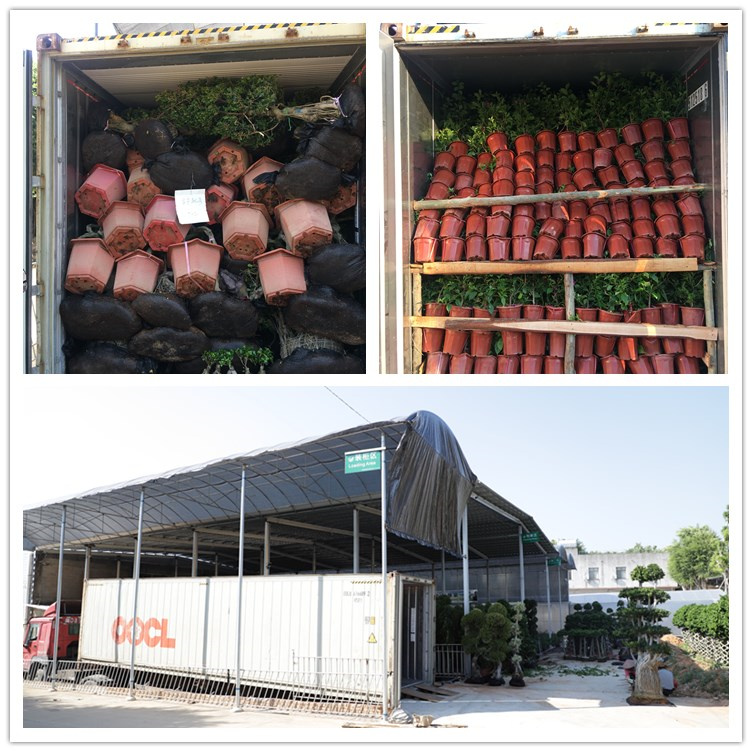 Exhibition
Certificate
Team
FAQ
 1.   What happens if you prune Lagerstroemia indica L. too late?
Pruning as late as May will likely cause some delay in bloom time, and pruning later than May may delay bloom noticeably but will not harm the tree. Any branches you leave untouched will be unaffected, so as with any tree, removing poorly placed or dead/broken branches can be done at any time.
2. How long do Lagerstroemia indica L. lose their leaves?
The foliage on some crape myrtles changes color in fall, and all crape myrtles are deciduous, so will lose their leaves through winter.
---
---
Next:
---