Product Description
Like many trees, podocarpus are not fussy and require very little care. Give them full sun to partial shade and moist but well-drained soil, and the tree will grow well. You can grow them as specimen trees, or as a hedge wall for privacy or as a windbreak.
Package & Loading
Pot:  plastic pot
Medium:  soil
Package: in nude
Prepare time: two weeks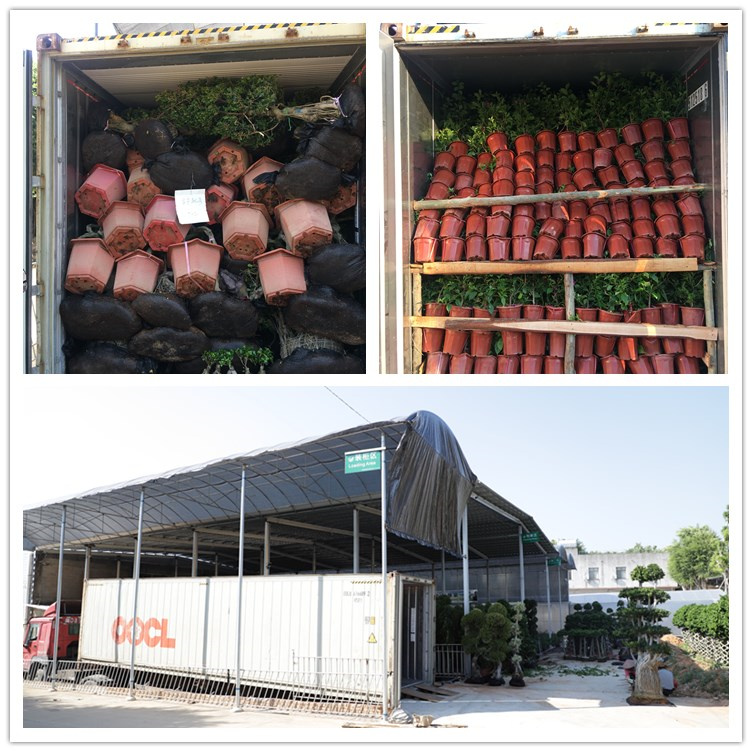 Exhibition
Certificate
Team
FAQ
 1. Where do podocarpus grow best?
full sun, prefers rich, slightly acidic, moist, well-drained, fertile soils in full sun to part shade. The plant is tolerant of shade but intolerant of wet soils. This plant likes medium relative humidity and has a slow growth rate. This plant is salt tolerant, drought tolerant, and displays some tolerance to heat.
2.What are the benefits of Podocarpus?
Podocarpus s.l. is used in the treatment of fevers, asthma, coughs, cholera, distemper, chest complaints and venereal diseases. Other uses include timber, food, wax, tannin and as ornamental trees.
3. How do you know if you're overwatering podocarpus?
Podocarpus can be grown successfully indoors in a well-lit spot. Prefers temps between 61-68 degrees. WATERING – Likes slightly moist soil but be sure to provide adequate drainage. Gray needles are a sign of overwatering.
---
---
Next:
---