Product Description
Lagerstroemia indica, the crape myrtle  is a species of flowering plant in the genus Lagerstroemia of the family Lythraceae..It is an often multi-stemmed, deciduous tree with a wide spreading, flat topped, rounded, or even spike shaped open habit. The tree is a popular nesting shrub for songbirds and wrens.
Package & Loading
Medium:  soil
Package: In nude
Prepare time: two weeks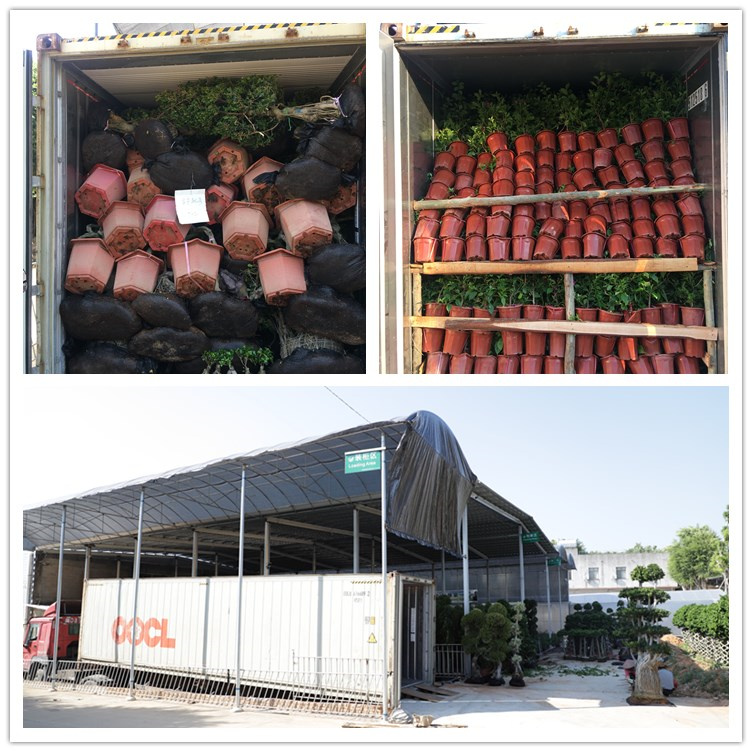 Exhibition
Certificate
Team
FAQ
 1.  How do you grow lagerstroemia?
Lagerstroemia are best planted in well-drained soil of sand, chalk and loam within an acidic, alkaline or neutral PH balance. Dig a hole that is twice the width and the equivalent depth of the root ball and back fill with the loosened soil.
2.How much sun does Lagerstroemia need?
Lagerstroemia indica is frost tolerant, prefers full sun and will grow to 6 m (20 ft) with a spread of 6 m (20 ft). The plant is not picky about soil type but does require good drainage to thrive.
3. What are the requirements for lagerstroemia?
Flowers best in full sun. Water Requirements: Water regularly until established. Once established they are drought-hardy. Soil Requirements: They prefer a good quality, reliably moist yet free-draining soil with added organic matter, but it will perform well in regular garden soil.
---
---
Previous:
Podocarpus bonsai s shape china bonsai
Next:
---